Notice the exclamation point in the name? Is it there because there's exuberance from over 10 years of bad management decisions? Or is it there as an ironic Scarlett-punction mark… Yahoo! being a cry of celebratory joy, when the company actually really sucks? Until this "!" question is resolved, let's just go with Yahoo?
Here's a little-known, well-known fact: Yahoo? used to be the number one search engine. That's right. When Google was just an itch in Larry Page and Sergio Brin's respective pants, Yahoo! (back then worthy of the !) was the top search engine used by web folk. (Okay – so they were actually a directory back then, but you get the point… they were what people used because it was the best thing available.)
As of writing, Yahoo had only an estimated 16% market share.
What the hell happened?
I've been arguing for years that Yahoo? simply has an untenable business plan: They want to be all things to all people: email, horoscopes, messenger, web host – and every other function you can think of under the sun other than search. They have had 10 years of upper management that has been unable to understand the simple fact that in business you really need to pick one thing, and be really good at that one thing. The rest is just window dressing.
Take a look at the homepages of Yahoo? and Google. Pretend you just stepped out of the Delorean from 1985, you've just found out about the Internet, and you're trying to figure out what the fuck you're supposed to do on these pages: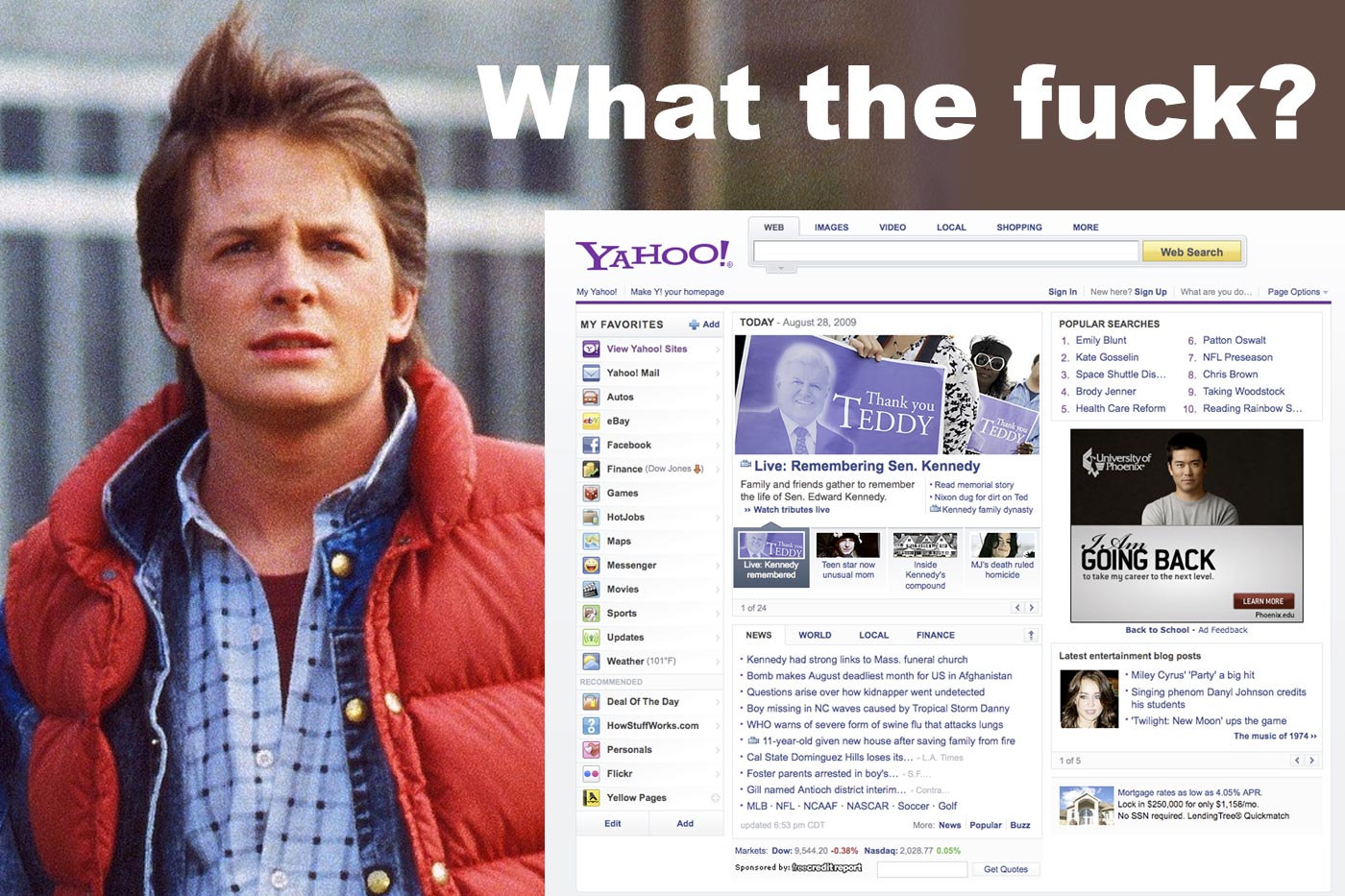 Hey Yahoo?: Here's an idea: It's about the search, dummy.
Ever since Google beat the snot of them, Yahoo? has been trying to play catch-up ball making stupid-fucking-widgits rather than making their search the best out there.
And as for the partnering with Microsoft: Way to deliver the killing blow there Carol.