Recently, I was looking though my website's analytics, and I saw a big traffic spike to a satirical post I wrote last year about how Donald Trump was replacing the American flag with a new, classier one.
It turns out, the traffic was coming from Reddit. Somebody found my post and then posted it up on a a subreddit called /r/ShitLiberalsSay/.  (Never mind that I don't consider myself to be a "liberal" or "conservative".)
Folks over there couldn't wrap their head around the post, and didn't much appreciate my likening Trump to a Russian stooge.  So let me explain in plain terms: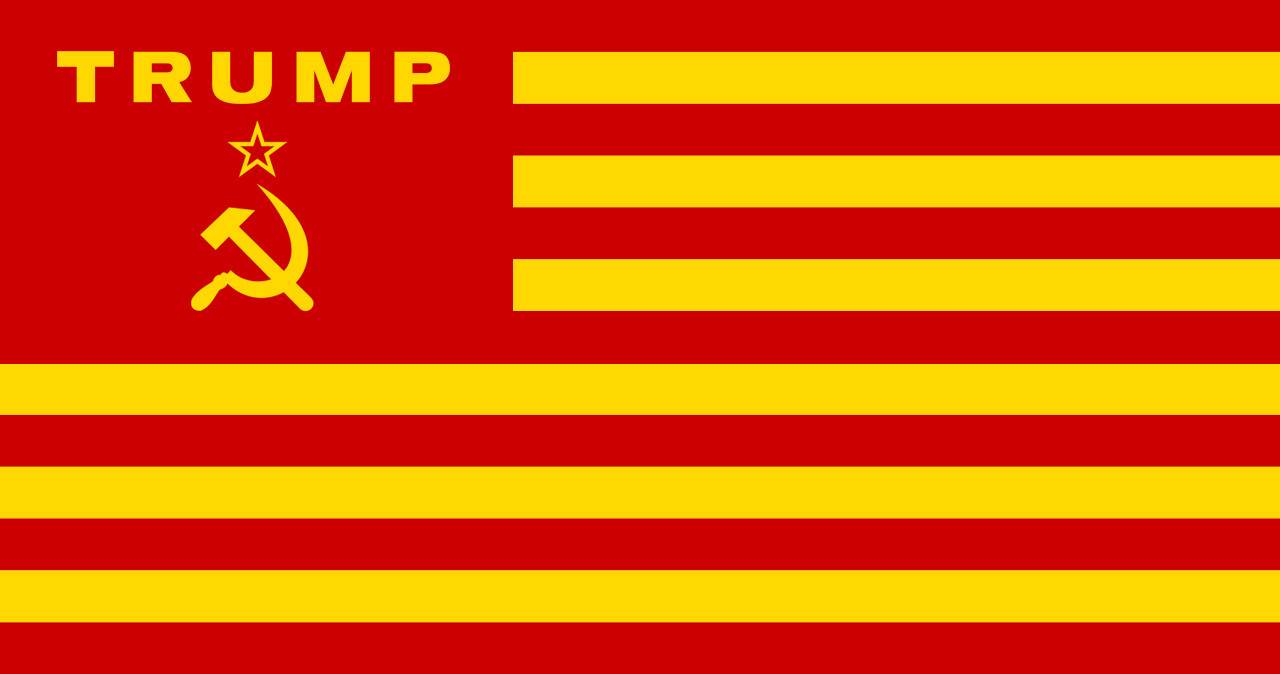 The original satirical post suggested Trump was replacing the "overrated" American flag with this new "classy" one.

The Right has been accusing the Left of being "communist" or having "socialist" ideology for years.  In short, while it's in the Declaration of Independence that all men are created equal, the Right doesn't agree it's the role of government to level the playing field in an effort in order to try and make that so.
Fair enough, it's a philosophy.  But to reduce that practice to communism or socialism is a bit of a stretch. But that's what they do, and it seems to work for them as a rhetorical position to rile up the converted in their ranks.
Given the Right's stance here, the irony of reality is pretty thick:
It wasn't those pinkos on the Left that colluded with Russia to commit treason in the 2016 election. You know… "allegedly".
Of course I didn't have the hindsight of a year's worth of history when I wrote the article, but the seeds were all there. The intelligence communities already knew the probable case.
So the original post was not without precedent.  If you are a Trump supporter, you don't have to like it or believe it, but as I've explained it with respect and without any patronizing, maybe you can respect the irony.
I think even the most ardent of Trump supporters will readily concede: His sins do keep piling up.
I'd posit that Republicans have a day of reckoning coming: Sooner or later they're going to have to choose the true patron saint of the party: Trump or Reagan.
It isn't Trump.