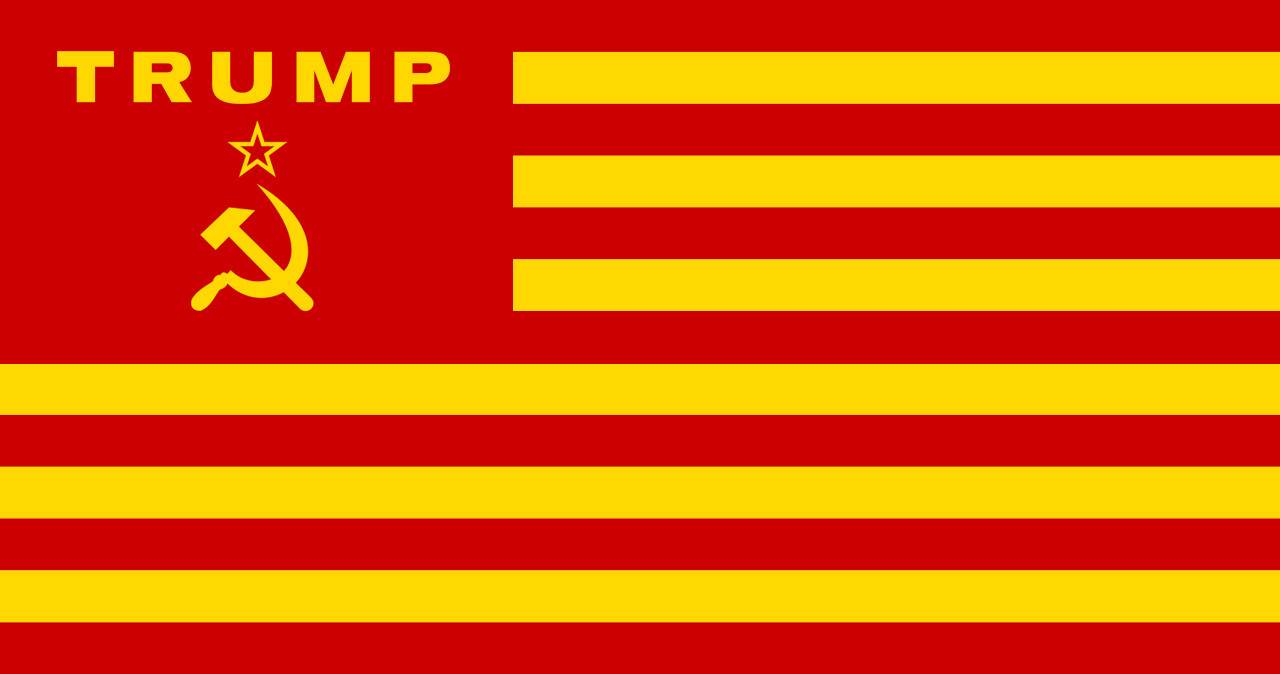 2018-01-16 Update: Greetings /r/ShitLiberalsSay/ visitor!  If you don't get the satire below, or how I could liken Trump to a Russian, I've explained it for you here.
JANUARY 21, 2017 – Today, as one of his first executive orders, President Donald Trump announced a newly re-designed flag would replace the "outdated" and "overrated" American flag.
The new design does away with the stars and stripes, and replaces them in favor of a number of "classy" new design "improvements".
A statement from Trump's team highlights the new flag's features:
First and foremost, the TRUMP® logo and brand demonstrates the strength and supremacy of our new President.

The "gold" stripes represent prosperity, particularly with relation to the mega-successful TRUMP® brand.

Replacing the "stupid" and "terrible" 50 stars, the single star represents the unity that President Trump brings to the nation.

The hammer and sickle represents the strength and resilience of the American worker and farmer.
Soon after the redesigned flag was announced, President Trump tweeted: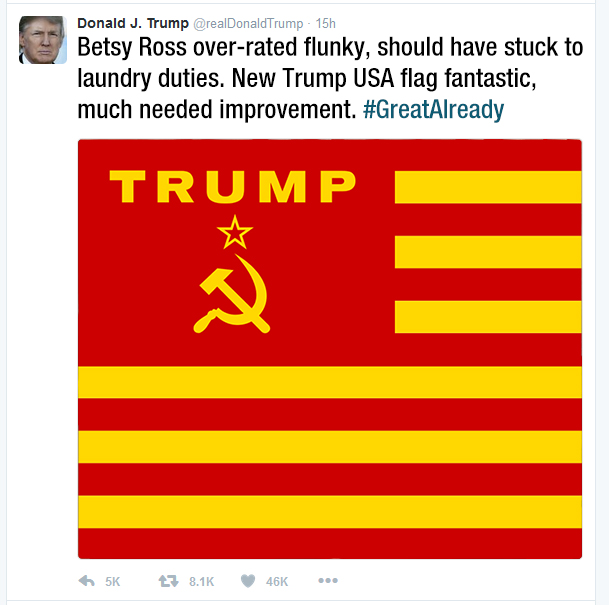 In a press briefing, Trump press secretary Sean Spicer said, "It's been less than a day, and our Supreme Leader has already made America greater than it ever was."