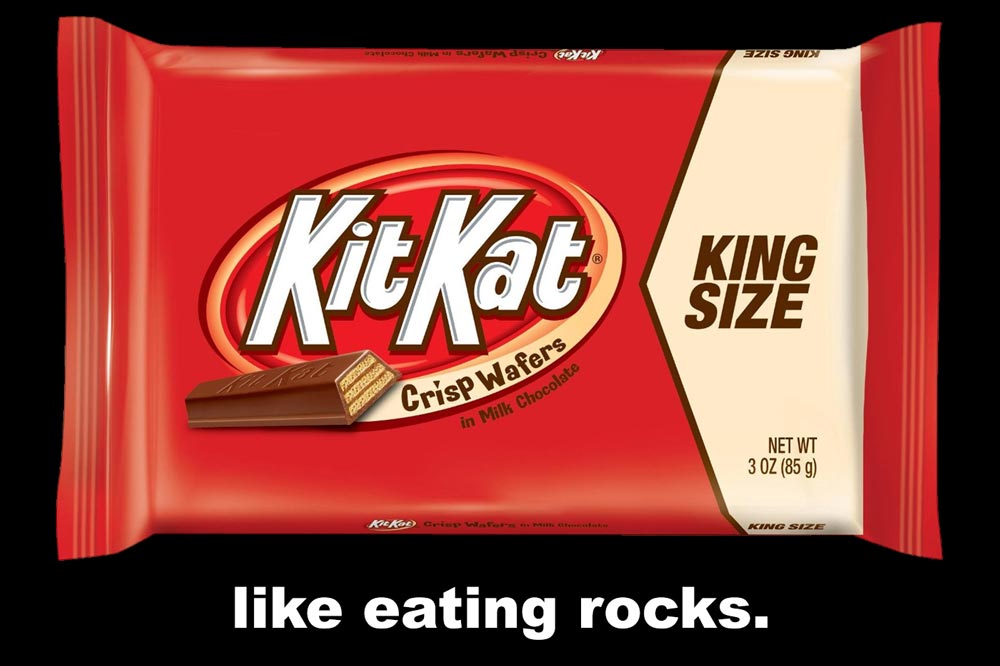 People have long known that in advertising, you'll remember jingles long after you hear one. Kit Kat takes this to the next level.
Apparently Kit Kat's ad agency is extremely comfortable with their contract. So much so that they're cocky about it.
I imagine that one day they had a meeting, and the head of the agency basically said this:
Let's make a jingle where people eat Kit Kats as loud as possible for 30 seconds, and annoy as many people in our target audience as possible. We can do whatever the fuck we want.
Kit Kats don't sound like that. Ever. The Kit Kats they're chewing on are either 50 years old, or the people are chewing on rocks, directly in front of a microphone.