Before Al Gore single-handedly invented the internet, before Napster, and before the omnipresence of CD-RW drives, there was the great deal known as the CD club. Get 11 free CDs when you agree to buy just 3 more over the year (at regular club prices)!
On the form where you signed up for this amazing deal, you were required to mark a box that said what your primary music preference was. I chose jazz. So they gave me a "subsciption" to the BMG Jazz Club Magazine.
So I got this thing, and on the inside cover was the following "letter from the editor" – George Durham. DON'T READ IT – just look at this guy's picture: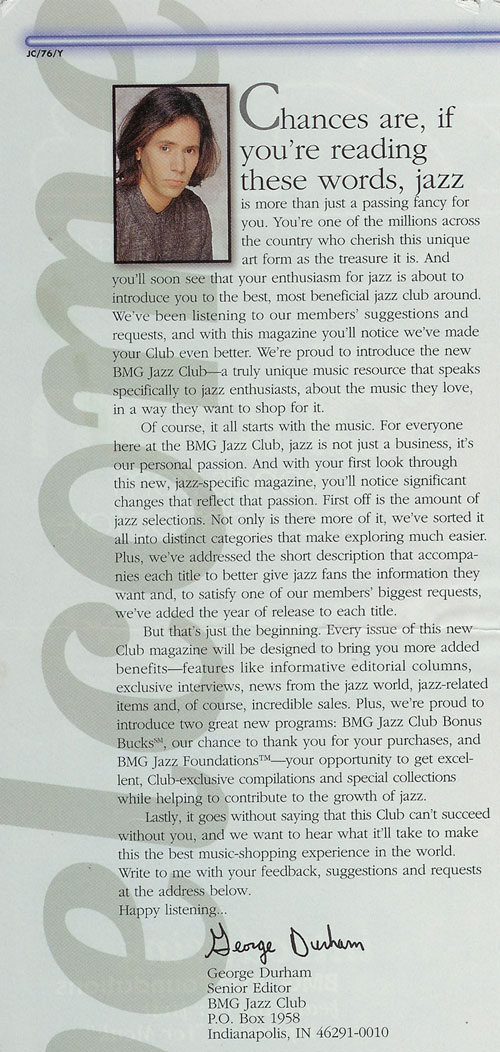 I decided George was looking a little depressed. Here, take another look and see if you can see where I was coming from: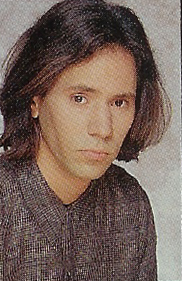 So I wrote him a letter. The first letter.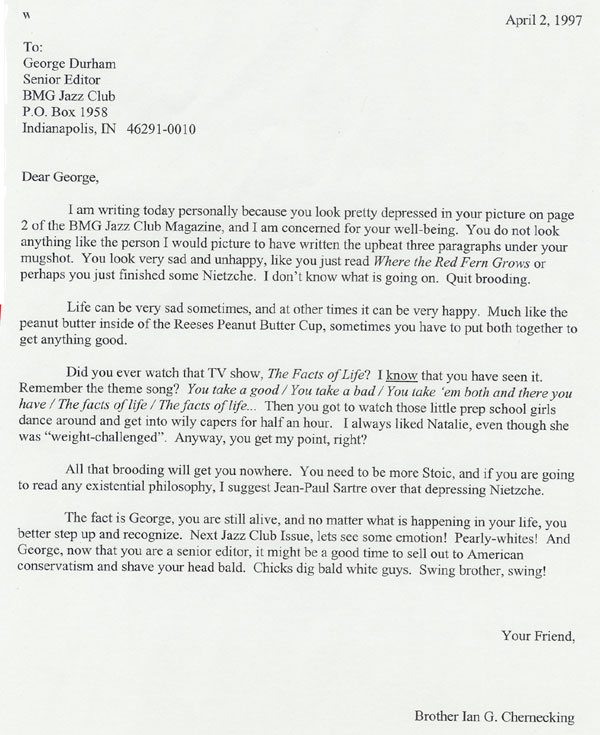 NO RESPONSE.
Part of the "deal" with these CD clubs is that they would always try to screw you, so after I had the expected problems with the club, I wrote again.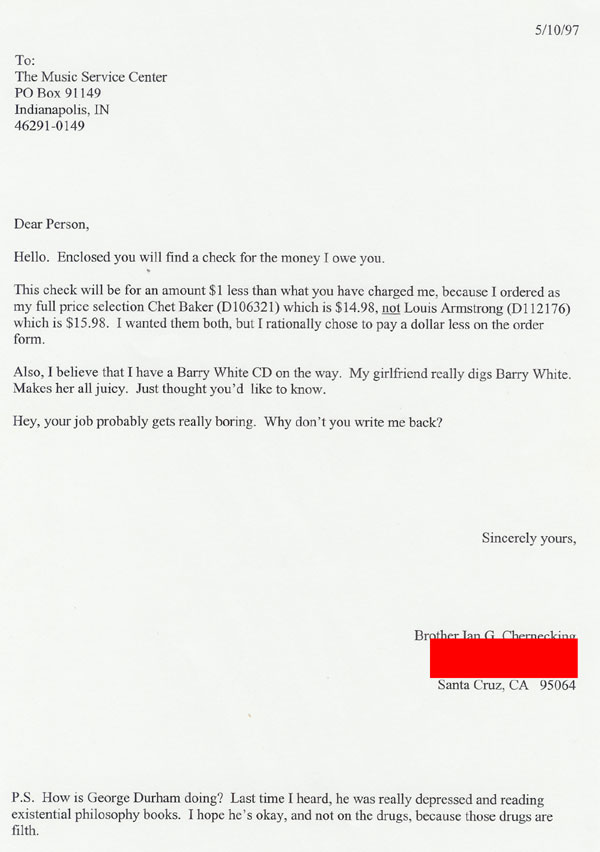 NO RESPONSE.
Nothing quite like unnecessary crudeness. Anyway, a few months went by and I wrote again: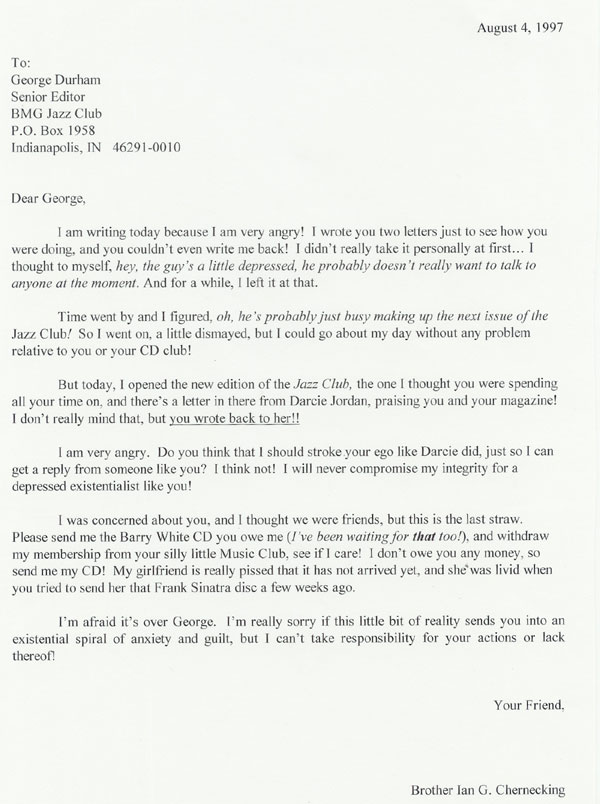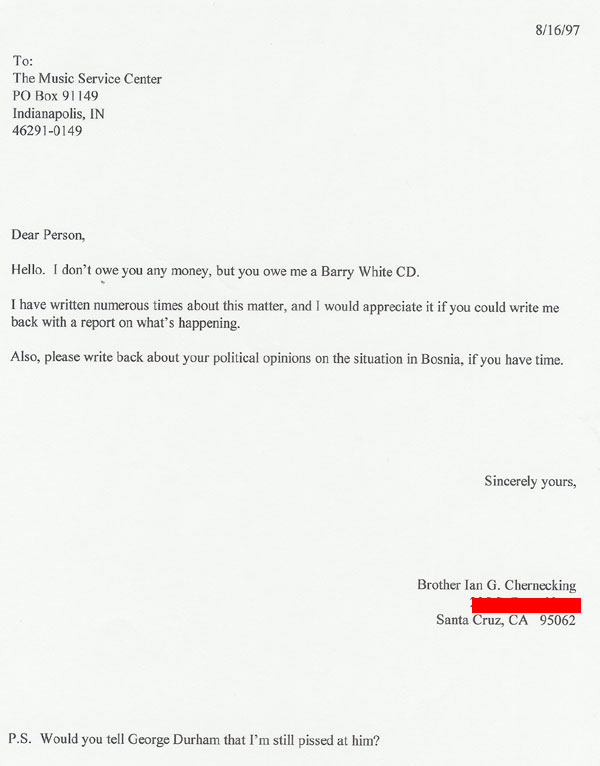 NO RESPONSE.
That "incidental footnote" line about Bosnia is I think my favorite bit out of all these letters. Left field curve-balls are my favorite part of humor, because they sneak up on you, and before you know it you are spitting your drink all over some poor stranger.
Anyway, one last try: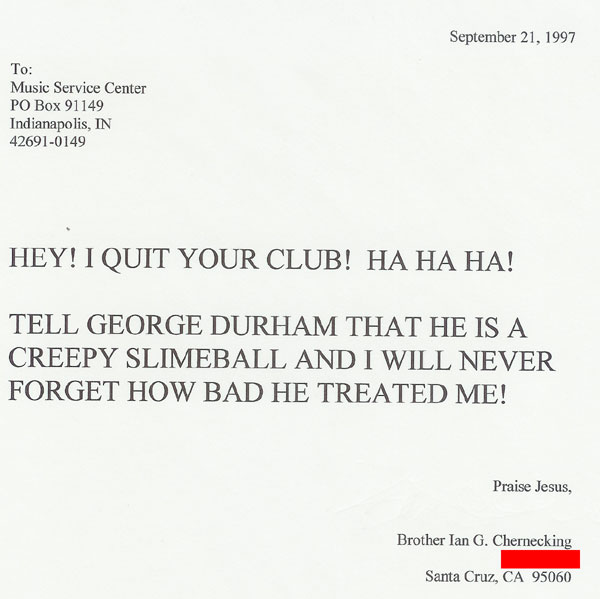 NO RESPONSE.
Praise Jesus. They eventually did send me my Barry White CD.
Like these letters? Want to read some that are 50 times better?
Check out The Lazlo Letters – the original and still the best.