Another one based on the unexpected one-liner method.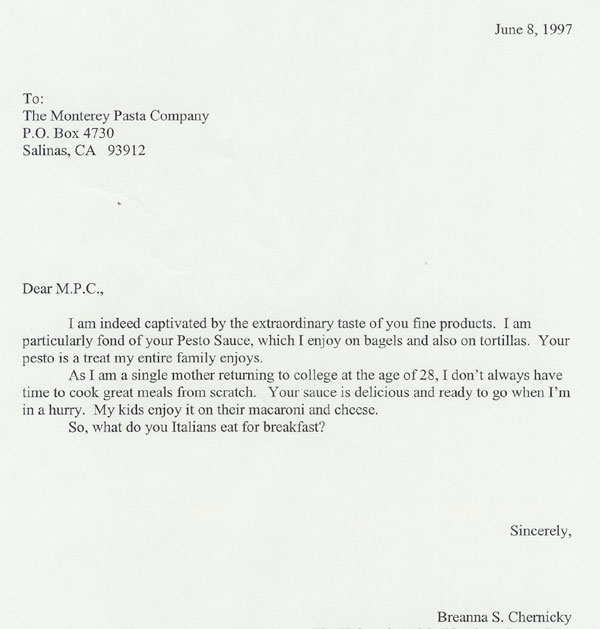 NO RESPONSE.
I remember actually being surprised they didn't write me back on this one.
So I waited a while and tried another one: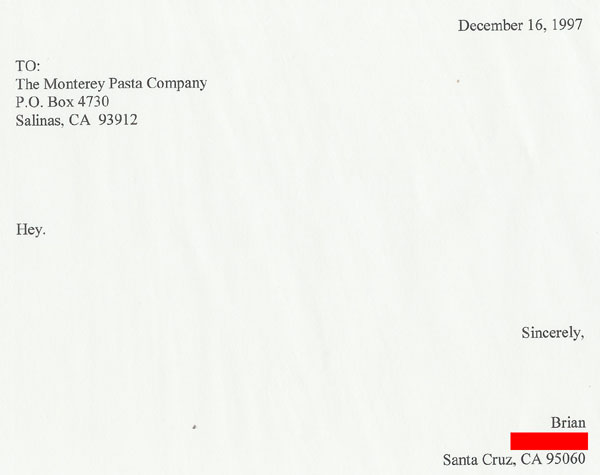 NO RESPONSE.
Minimalism!
Nobody I have ever shown this letter to thinks it's funny.
Like these letters? Want to read some that are 50 times better?
Check out The Lazlo Letters – the original and still the best.