This one is from 1996, and it's way over the top.
Yoshinoya is a Japanese rice bowl chain restaurant that never really caught on too much in the US. It's a shame too, because it's pretty good food. A simple formula: Meat, vegetables, and rice.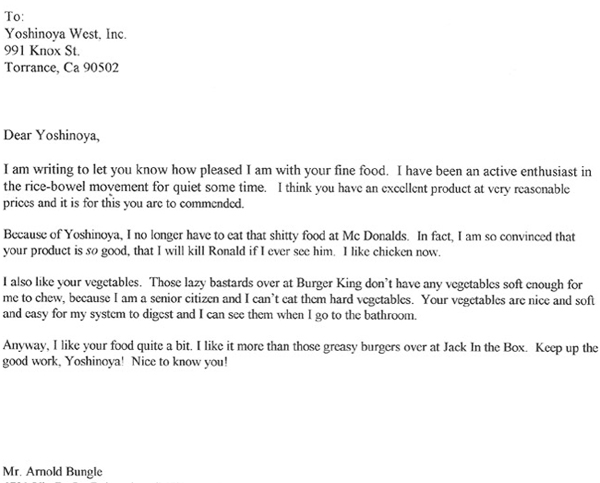 NO RESPONSE.
As I said, WAY over the top. This would have been better if I just left "rice-bowel movement" as the only joke.
Like these letters? Want to read some that are 50 times better?
Check out The Lazlo Letters – the original and still the best.