Way back in the prehistoric Internet days of 1994, the video game Mortal Kombat was popular.  Personally, I was more of a Street Fighter II fan, but hey.
Ttypical of the time was that I had a lot of creative energy and nothing to do with it, so I wrote a letter to the magazine Electronic Gaming Monthly about the wonders of an extreme Mortal Kombat player's life: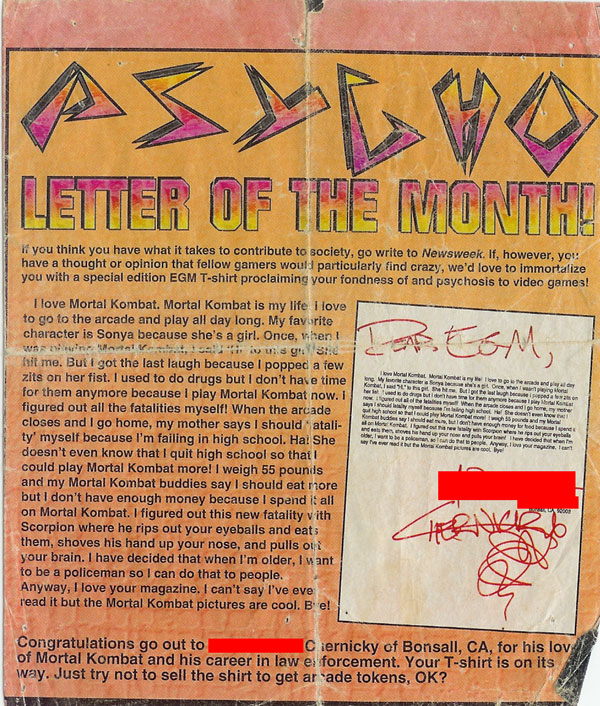 Now the red censorship bars serve two purposes here. Being young and stupid, I used a questionable urban-dictionary word as my first name. Now that I'm old and slightly less stupid, I chose not to repeat that word here.
More importantly: Notice that the magazine scanned and reproduced my letter to them in the image above.  The thing is, they also printed my mailing address.  (I have censored that address out too so as not to repeat history, but also since I no longer live there.)
In a wonderful backfire, about 50 sharp-eyed kids wrote me letters asking me how to do the stuff I jokingly wrote to EGM claiming I could do.
And out of 50 kids, this is the best one: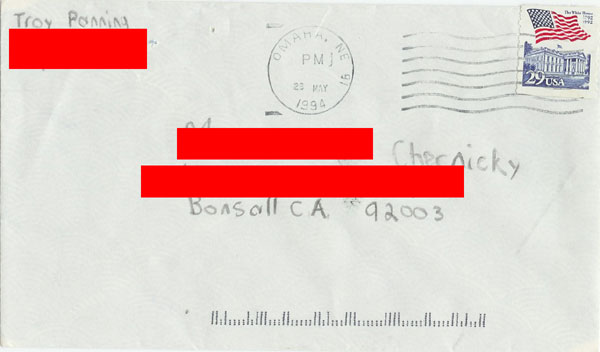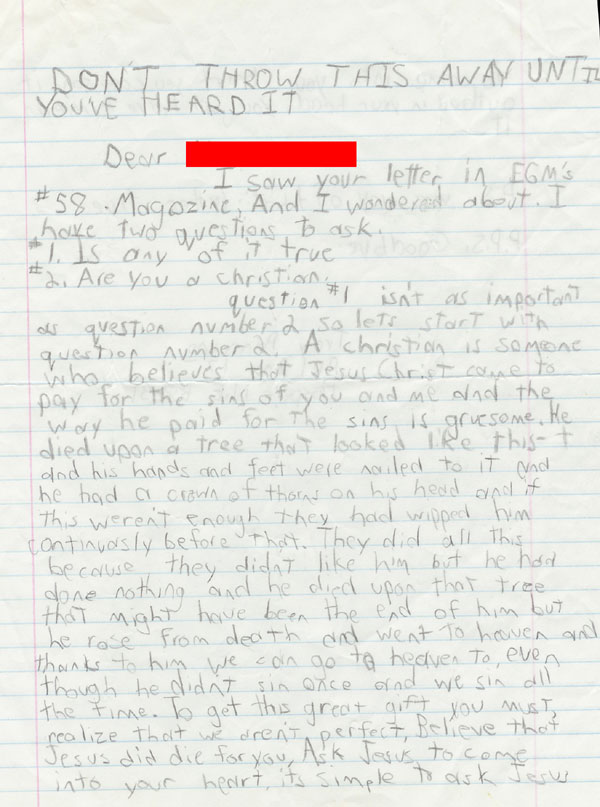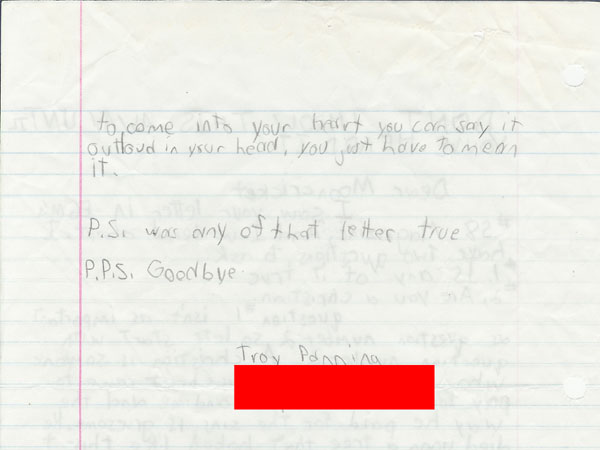 I remember that I couldn't wait to write this kid back. At this time in my life, I was vehemently anti-religion.  (Now, I'm only passively anti-religion. I have too much other stuff to do that is real and tangible.)
So I suppose I went the devil's advocate route: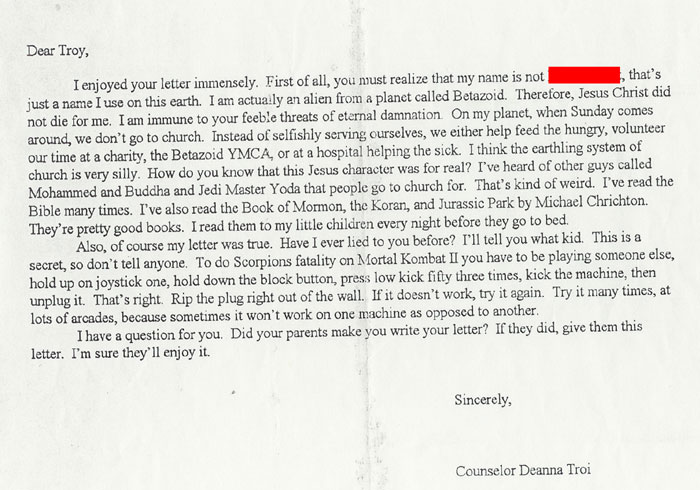 Looking at this now, I wish I wouldn't have written the last few lines. That's too much, and it's just mean. Like so many other things in life that make me cringe, that last paragraph is one of them.
Anyway, Troy did write me back about 3 letters after this, to the effect that I was confused and that Jesus died for all beings everywhere in the universe. I have his letters somewhere in a box. I'll post them if I dig them up some day.
I never wrote him back though – at least I don't think I did.
As a footnote, Electronic Gaming Monthly magazine still hasn't sent me my t-shirt.
Like these letters? Want to read some that are 50 times better?
Check out The Lazlo Letters – the original and still the best.