To preface this one, I did send them a letter a few weeks prior. I don't remember if it was funny or serious.
Anyway this is the comic one. I recommend you skip all the filler and get to the meat by reading the second paragraph only: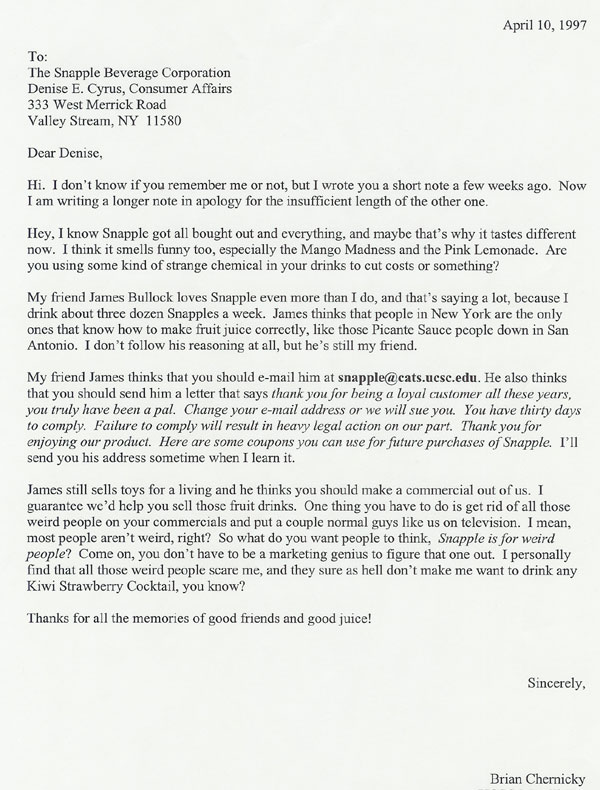 Are you using some kind of strange chemical in your drinks to cut costs or something? That's kind of funny.
James Bullock was my best friend in college… The rarest of friends, James is a solid, loyal guy who stuck up for me a couple times when I really didn't deserve it. Incidentally, a recent phone call from James inspired me to post all these letters online. He honestly thinks my true career path is in humor/comedy/pranks, and that I'm wasting my time with anything else.
Snapple had a really cool lady working there that was pretty good about writing jackasses back, and sending coupons for free Snapples: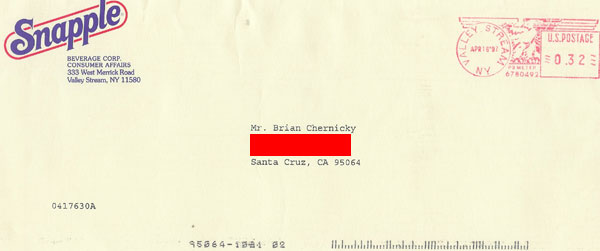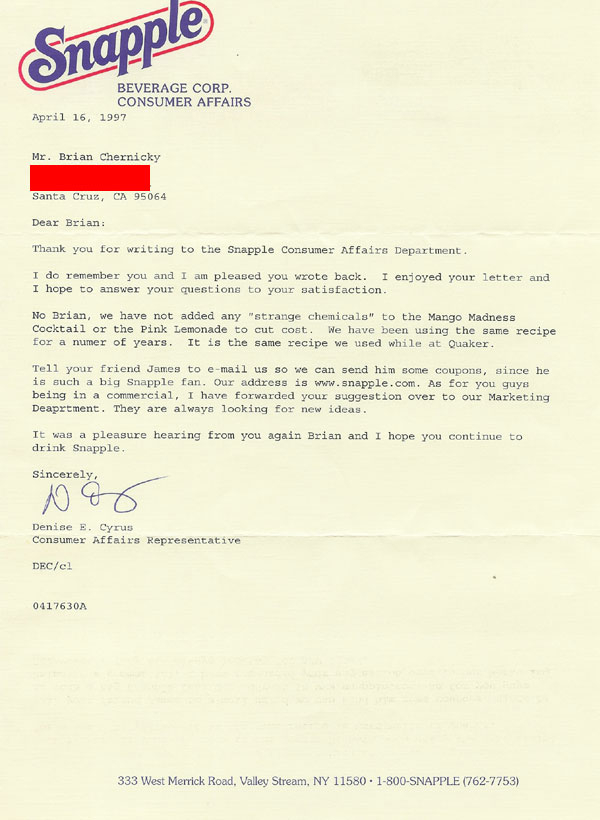 ENCLOSED: Coupons for 4 free Snapples.
Good to know they weren't using strange chemicals. Truth be told, it didn't really taste any different.
The last letter is mostly philosophy filler, but slightly amusing if you like that sort of thing.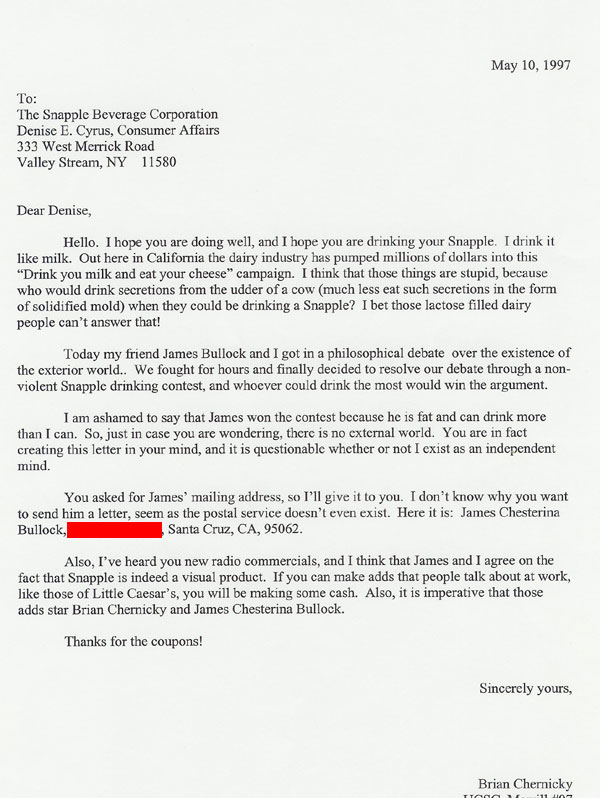 Like these letters? Want to read some that are 50 times better?
Check out The Lazlo Letters – the original and still the best.