Pretty much the same letter I sent to President Clinton, to President Bush.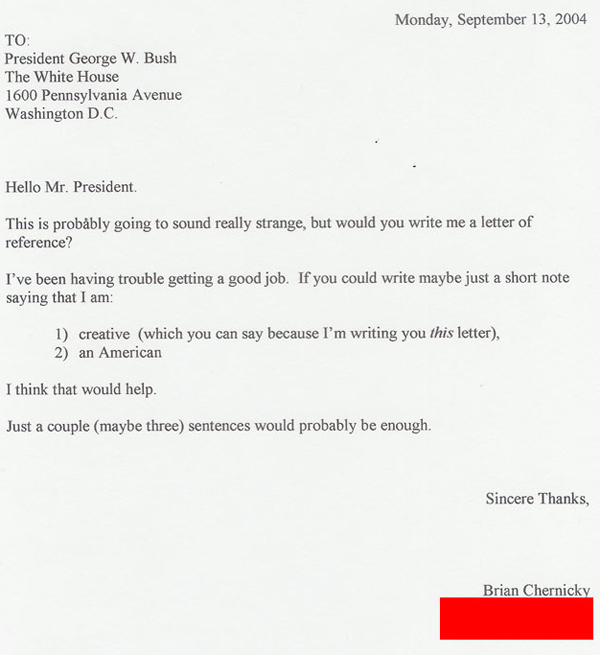 And the same response too: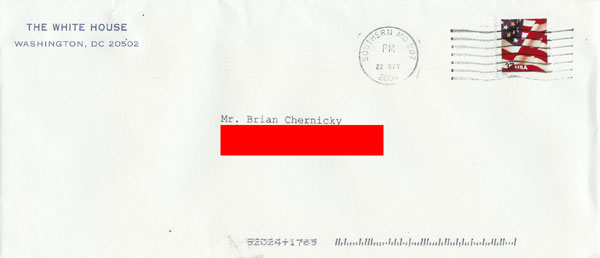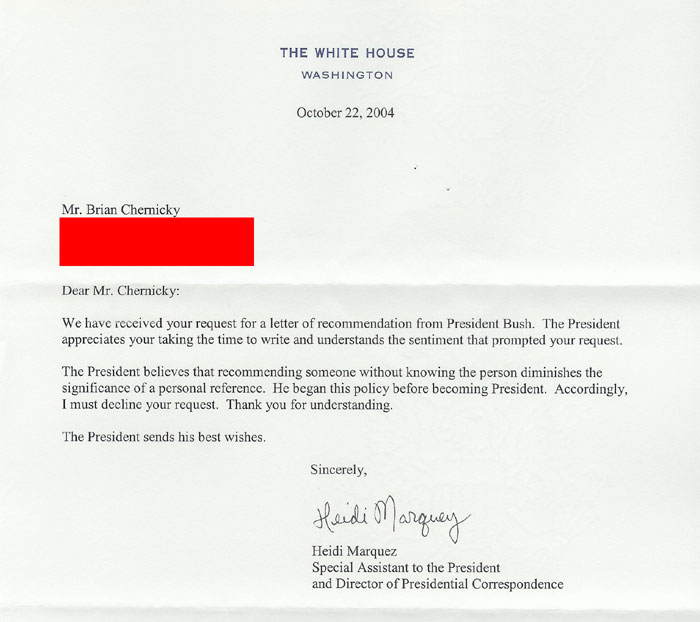 One day we'll have a president who will just say, Fuck it, write him a letter of reference.
Like these letters? Want to read some that are 50 times better?
Check out The Lazlo Letters – the original and still the best.