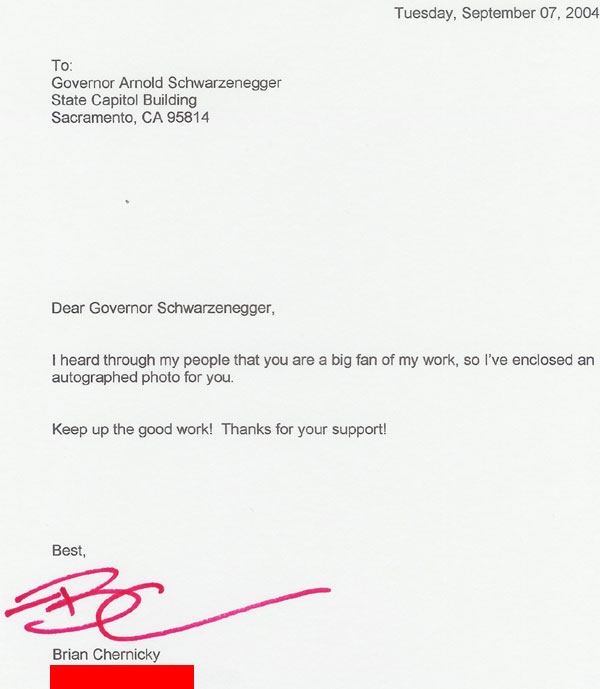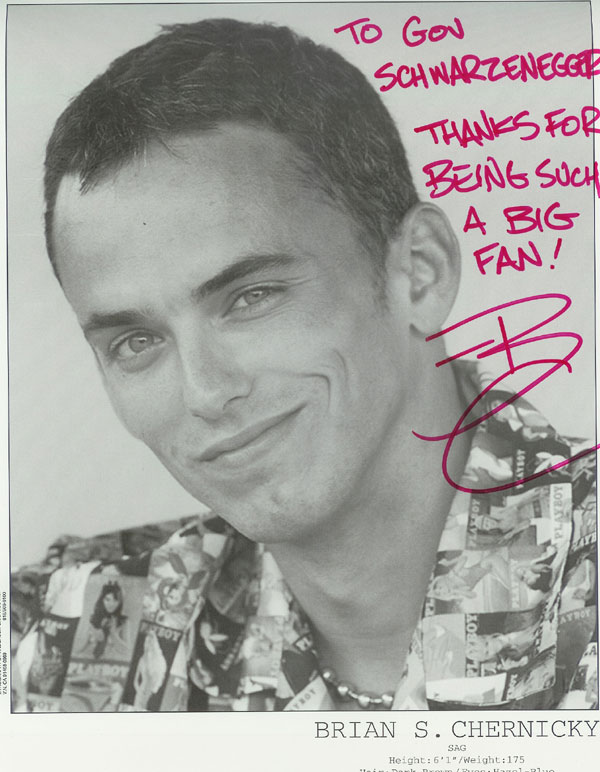 I've occasionally had the thought that it would be funny to send out autographed photos of myself to celebrities. Just to kind of turn it around on them. The problem is finding a good address. Then I thought: I know a good address for my governor!
At the time of this (web) writing, I'm about to mail this letter. So in what very well could be a first, I am sharing this experience from beginning to end with the rest of the world via the web.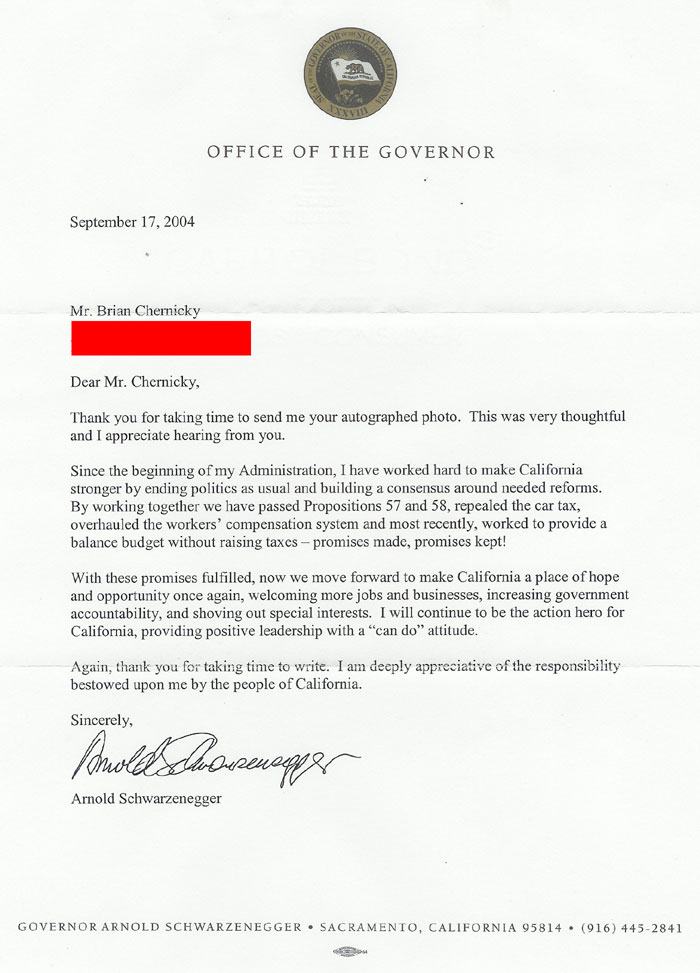 I am a job creator. I gave the governor's interns something to do.
Like these letters? Want to read some that are 50 times better?
Check out The Lazlo Letters – the original and still the best.