Circa 2001, one of the newer ones.
Designer Whey is a company that makes supplements for athletes. At this time I was really into daily weightlifting and rockclimbing, so I ate 6 full meals a day and I needed a helluva lot of protein.
Out of all the companies in the market, this company produced (and still produces) some of the best quality/tasting/priced stuff out there.
However, at one point they did muck around with the formula on their protein bars. I used to eat these religiously, so this one was actually half-serious.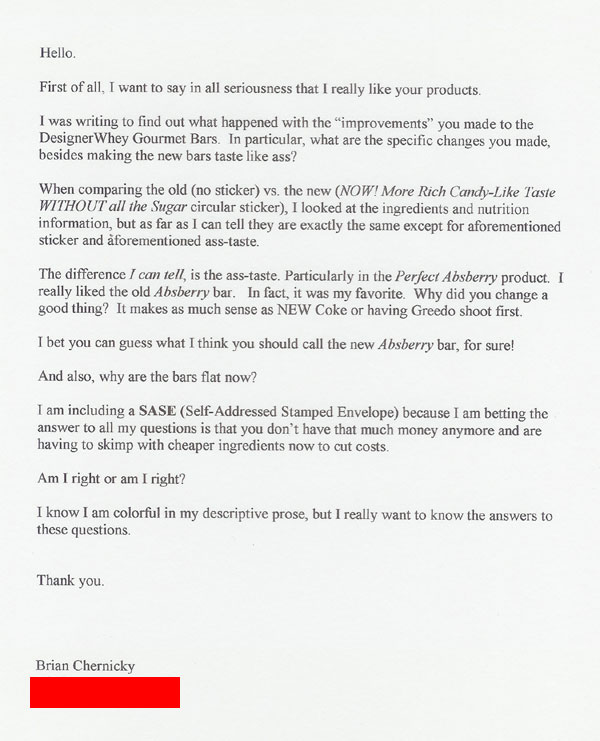 NO RESPONSE.
I'll go on the web record and state that I think the pop-culture phrase "tastes like ass" is a hilarious meme. It's the ultimate insult to a chef.
I borrowed a bit from the Snapple letter with the whole "cut costs" thing.
Like these letters? Want to read some that are 50 times better?
Check out The Lazlo Letters – the original and still the best.