In college, companies send you all sorts of scam letters. I guess they figure that they will scam you before you get your degree and are officially smart.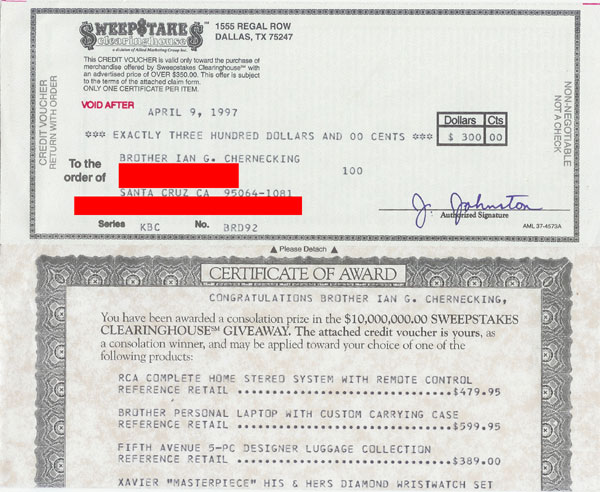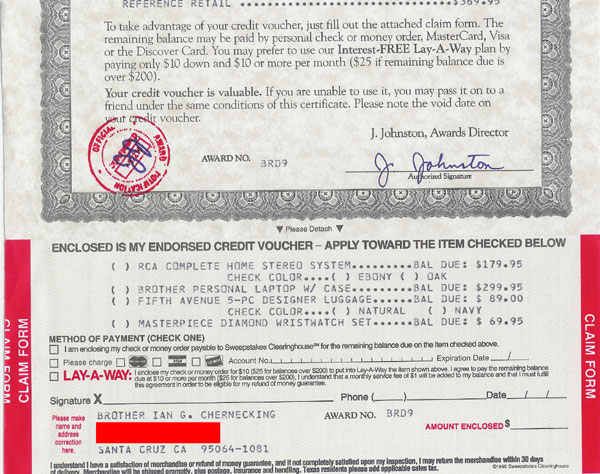 What a total scam. I couldn't wait to write back.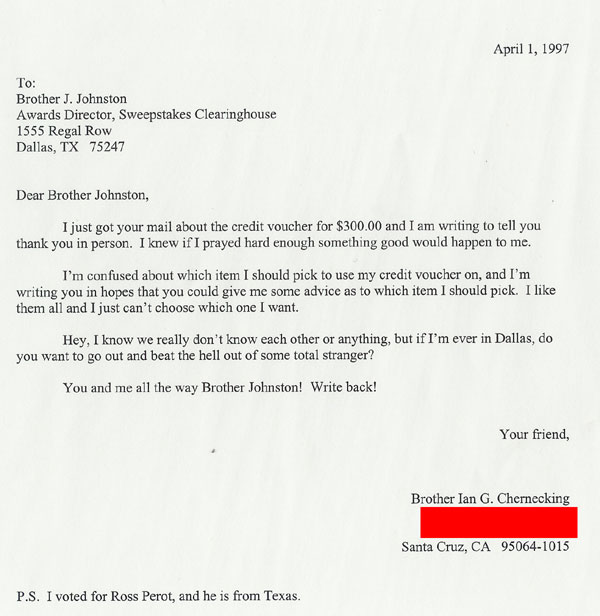 NO RESPONSE.
I should admit here that I lifted the punchline from a Red Meat comic strip, though I think that Red Meat creator Max Cannon would agree that it was the right thing to do.
Like these letters? Want to read some that are 50 times better?
Check out The Lazlo Letters – the original and still the best.