About 20 years ago, my friend got me into Ice Cube. He's been one of my favorite rappers and celebrities ever since.
In 2005, Cube starred in a family movie called Are We There Yet? and I became fascinated with this image of Ice Cube fishing in a life vest: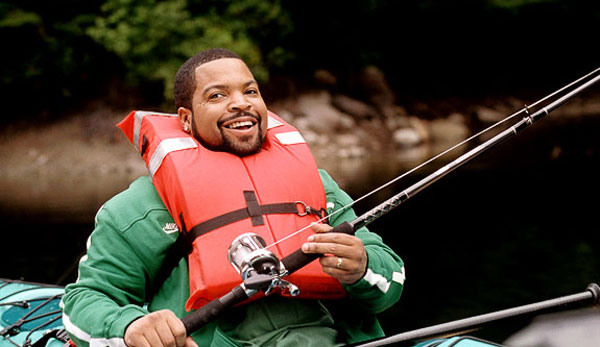 And so I started a meme that never caught on: Ice Cube Fishing.
So in 2011, I created the following series of images – which go a long way toward reconciling Cube's gangsta past with his more current family-friendly image.
If you're unfamiliar with Ice Cube's music, turn back now – you won't get it.
And again – I truly have nothing but respect for Cube. So enjoy.
I ain't call you no fish. If you'd listen to the goddamn song it'd tell you what a fish is.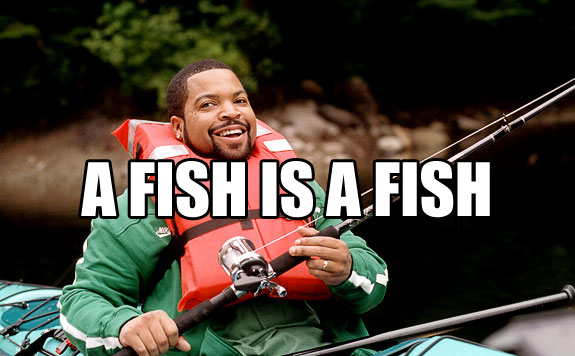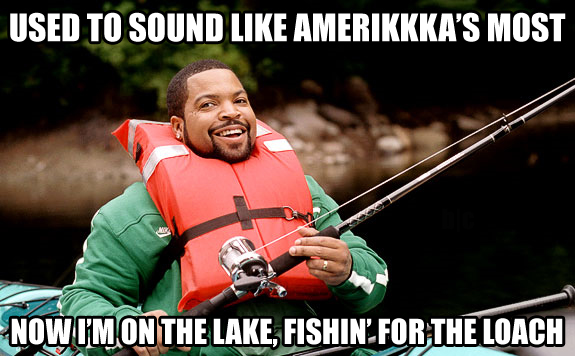 Just think if fishes decide to retaliate.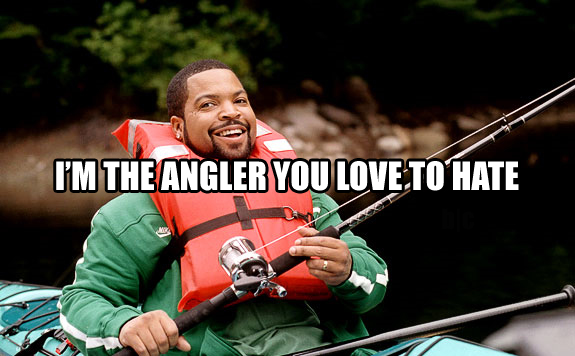 Some days, fishing is slow. You can fish a hundred spots, but ya still got one to go.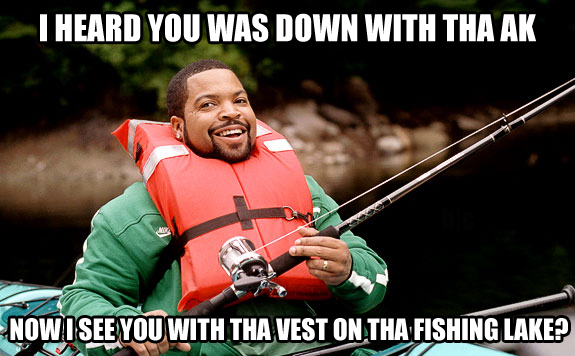 Trade in your previously-owned firearm for a brand new fishing rod and reel.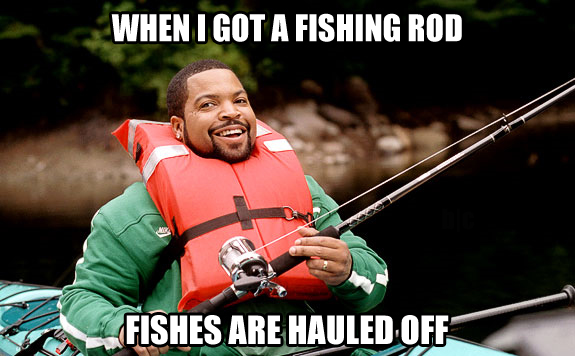 Beats? Sorry. Fish are jackin' for bait.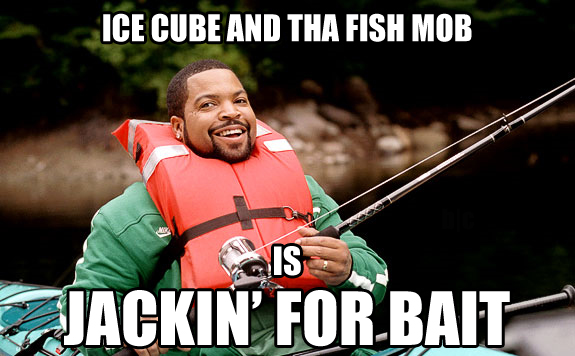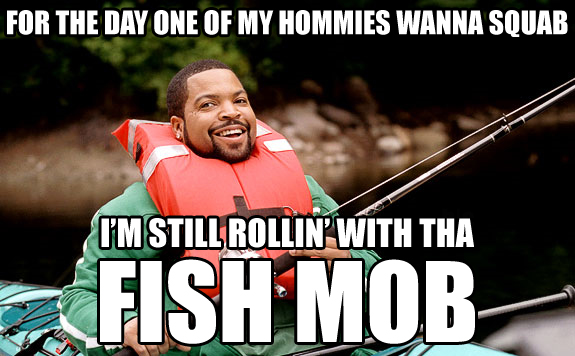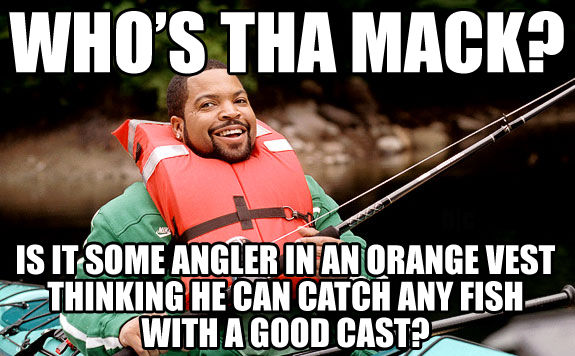 Nursery rhymes? Nope. Fish stories.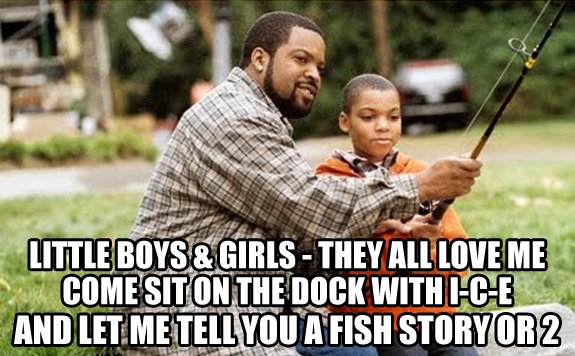 Ice Cube went to the lake on his summer vacation.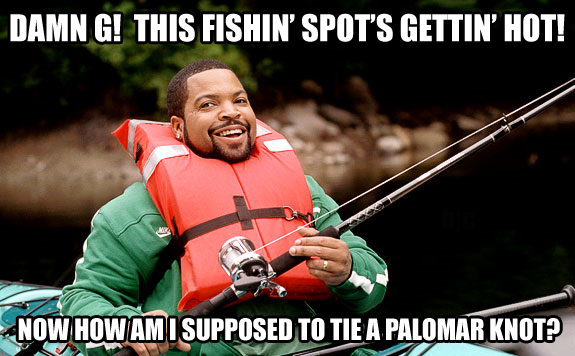 Positive encouragement from Cube is always good on the lake.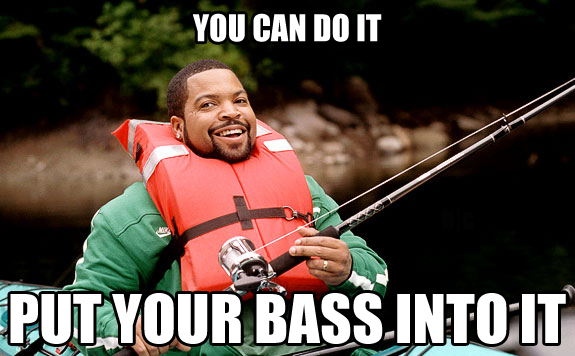 Cube loves good fishing gear.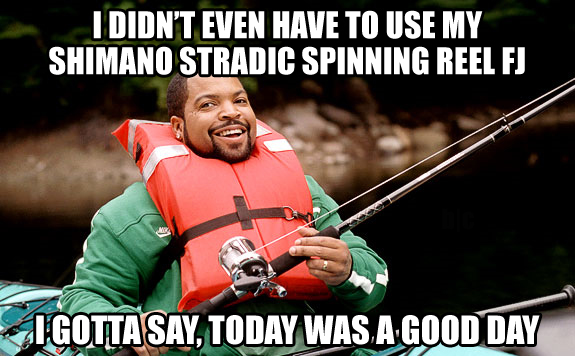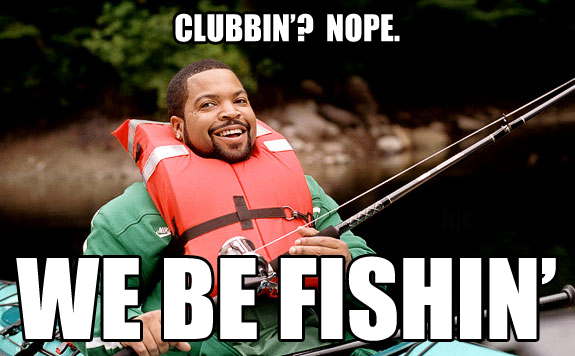 Special guest appearance by Flavor Flav.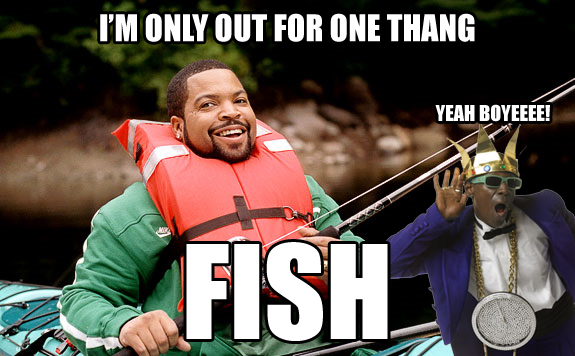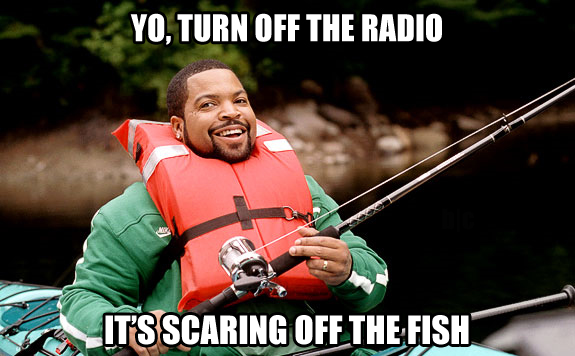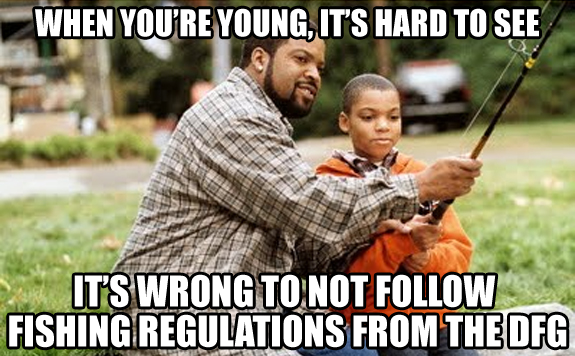 Cube always has good advice.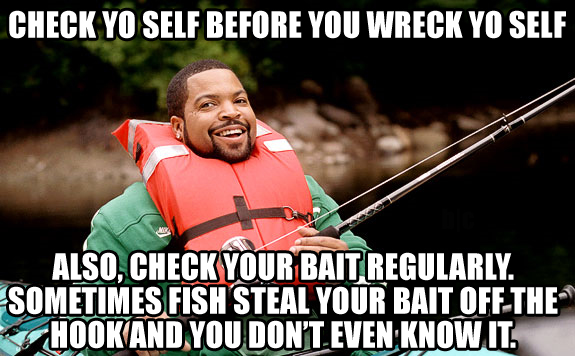 Angler! Angler! (Thanks to Erin Wood for this one.)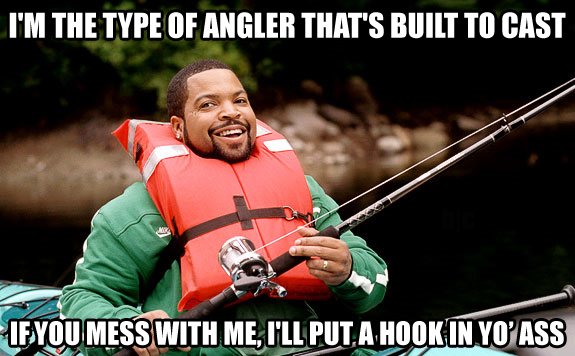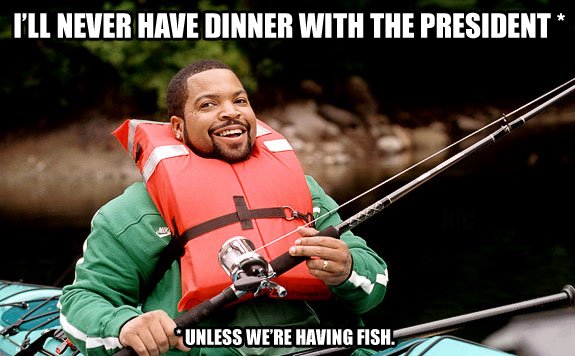 And a bonus image that has nothing to do with fishing: