GoDaddy is successful for two reasons: big tits. Candice Michelle's tits. Big fat tits.
They were the first web hosting company to have a Superbowl ad. This ad prominently featured tits.
I don't care to argue about the sexism. I'm more interested in why they think tits would convince me to buy their web hosting.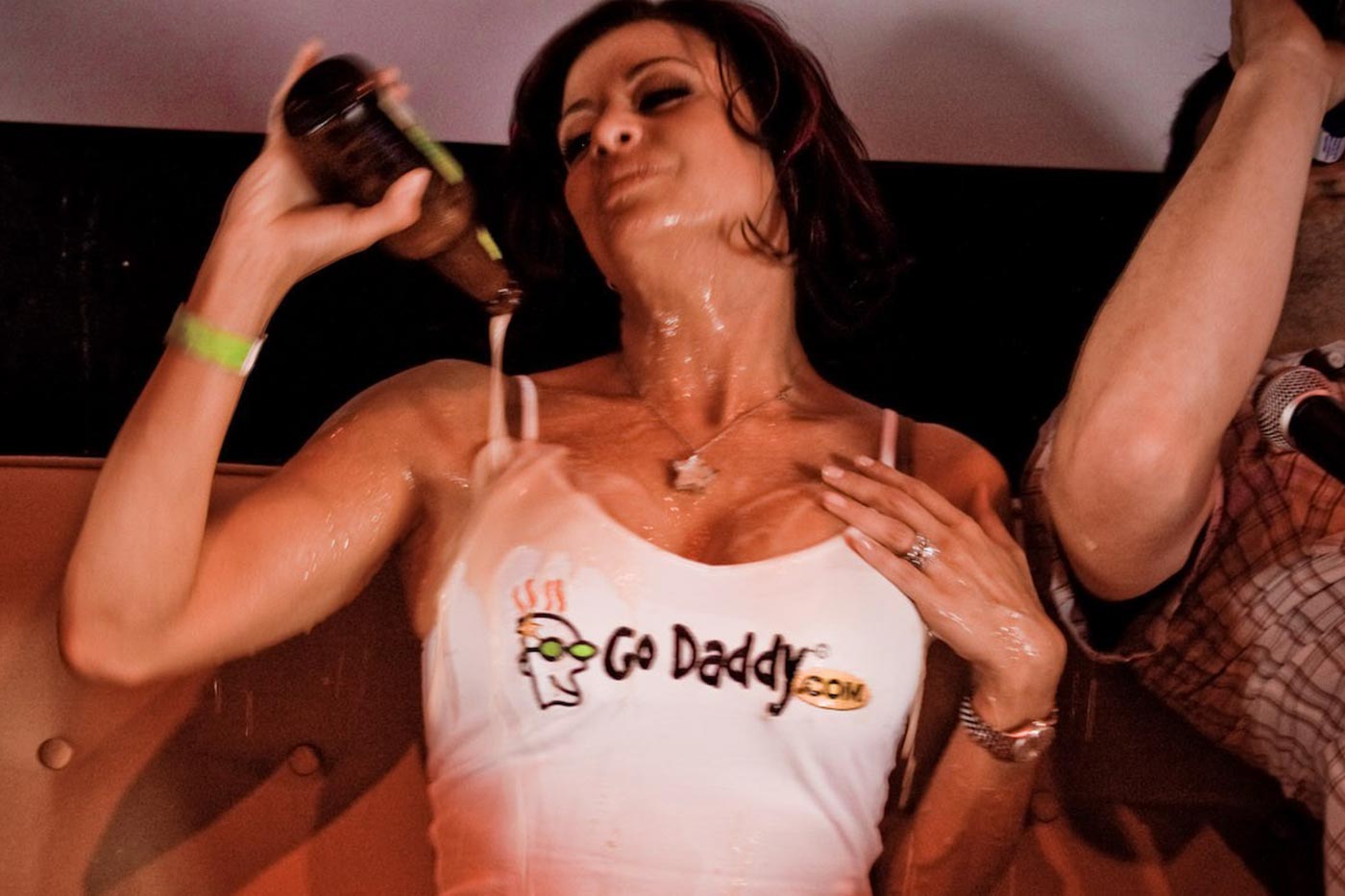 So let's take five seconds to get to know GoDaddy (beyond her tits) and see if anything is there.
GoDaddy.com is quite simply the one of the junkiest, most cluttered Web sites on the Internet. Five million things on their homepage, no marketing.
I've seen this type of site before: It's typical of an upper management team who basically micromanages the marketing team, and wants everything at once without any sort of marketing message or benefit-driven content.
Where GoDaddy excels with their marketing is in upselling (read actively confusing) domain and hosting-buying newbies into buying shit they don't need when they just want to buy a domain.
Try buying a domain at GoDaddy, just for kicks, and see if they don't try to upsell you a million products and services you don't need… things that you would simply get as standard at any other web host.
Good luck with all that.
That's why I recommend Bluehost. It's all simple. No hoops, no nonsense. They don't try to upsell you on 500 things you don't need.