Some of the most essential items for better surfing are often overlooked.
Surfing is a relatively-low cost sport, with the main costs coming upfront.  After you buy the  board, wax, and (depending on where you live) a wetsuit – you're pretty much done, right?
Sure.  But there are some other items that are absolutely essential to me, yet hardly anybody else uses them.
Here they are: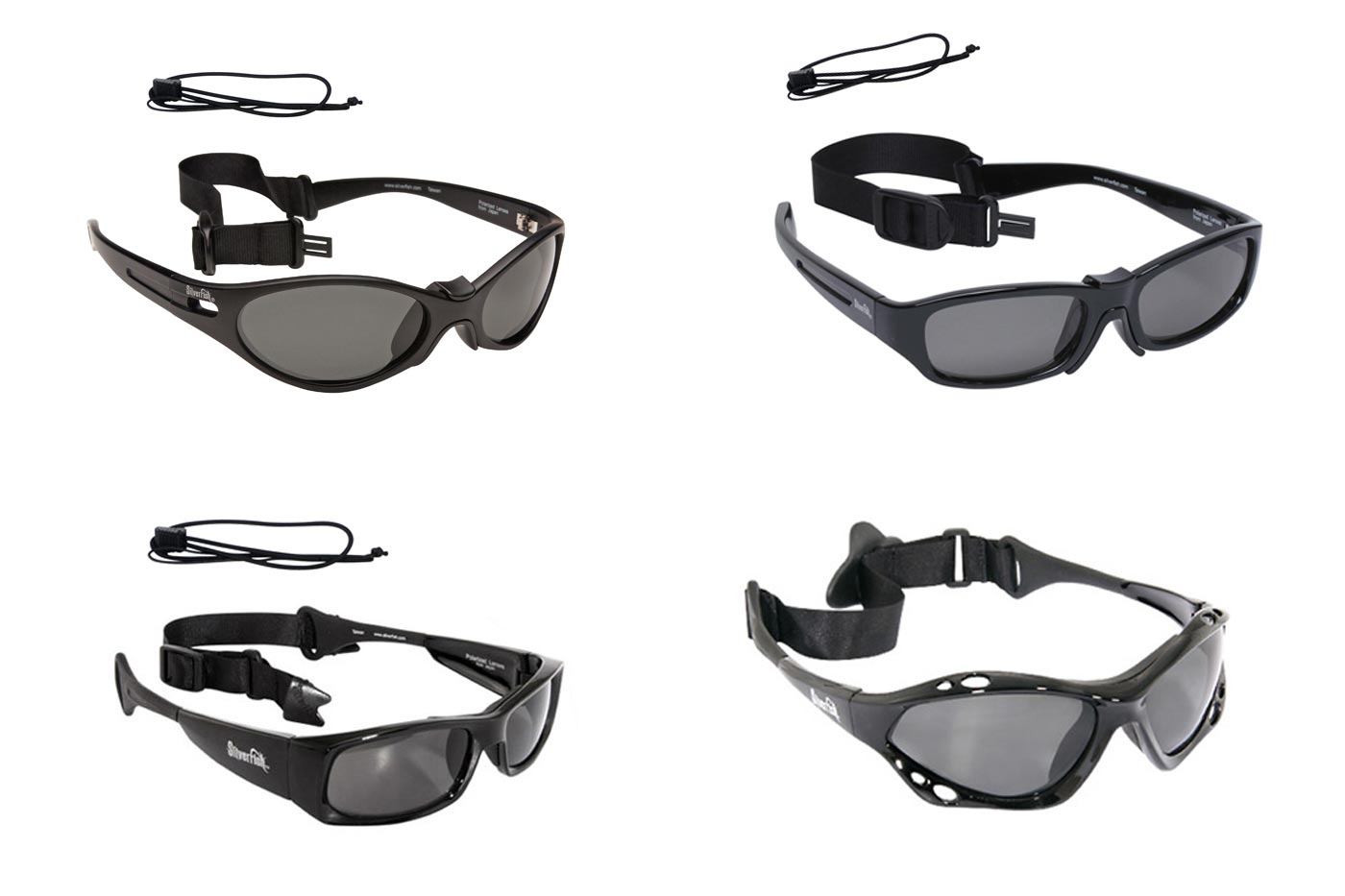 I rarely surf without sunglasses.
The benefits of surfing with sunglasses is something I've written about before.
In short, good polarized glasses will:
Protect your eyes from the compounded sun rays (the sun, plus the sun reflecting off the water)
Protect you from cataracts, pterygium (growths on the eyes), and macular degeneration.
Help you see the outside waves first.
Nearly every time I'm in the water, someone paddles up to me and wants to know more about them.  What kind they are, where I got them, etc.
The best questions?
Do they fog up?  No.  For the most part, they don't.
Doesn't water bead on them?  Yes. You're not a SCUBA diver, are you?
In 10 years, I've only seen maybe 2 other people with sunglasses on while surfing.
I've come to a conclusion about the best surfing sunglasses I've tried.  They're the same pair I've had and used for nearly 10 years now: Silverfish's Road Trip Sunglasses.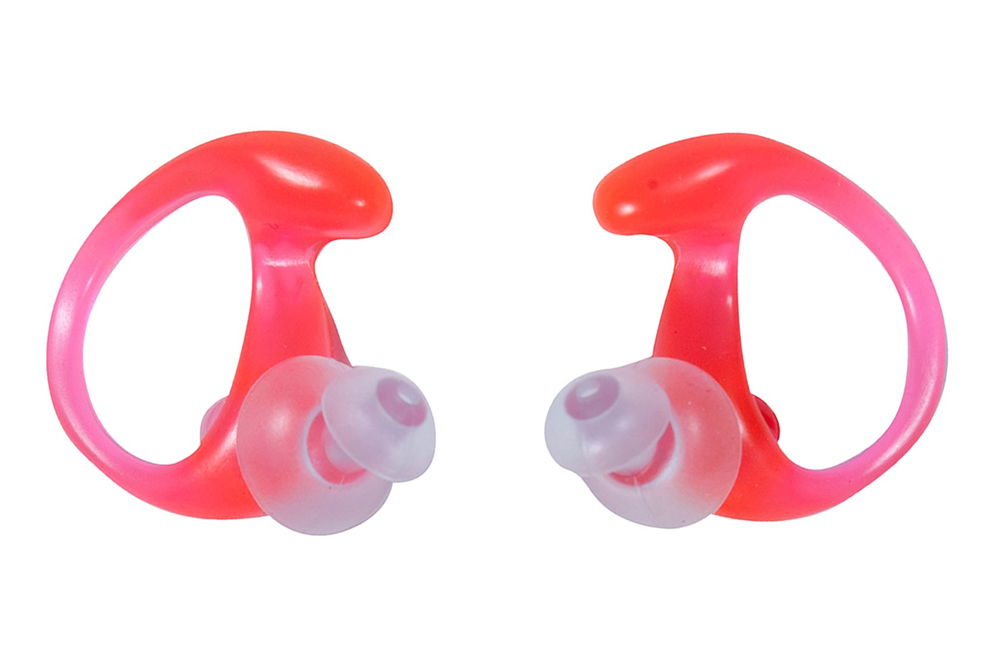 This is a new one for me, but it's now an essential.
It doesn't matter who you are or how old you are: If you spend any amount of time in the water surfing, diving, or swimming – you're going to get surfer's ear or swimmer's ear.
Just so we're clear, the treatment for this involves a doctor drilling in your ear canal.
If that doesn't sound appetizing, you can simply wear ear plugs to drastically reduce the exposure to water and cold-air that cause surfer's ear and swimmer's ear.
Here's the best kind I've found and use: JBL Hydro Seals.  They cost about $16. Here's the sizing chart / diagram.
Don't expect these to keep ALL water out.  They don't work that way.  They DO reduce the water and air in your ears, and that's about all you can expect – and it's good enough.
Compare that to the medical costs of having your ears drilled out.
#3: Booties (for stingray protection)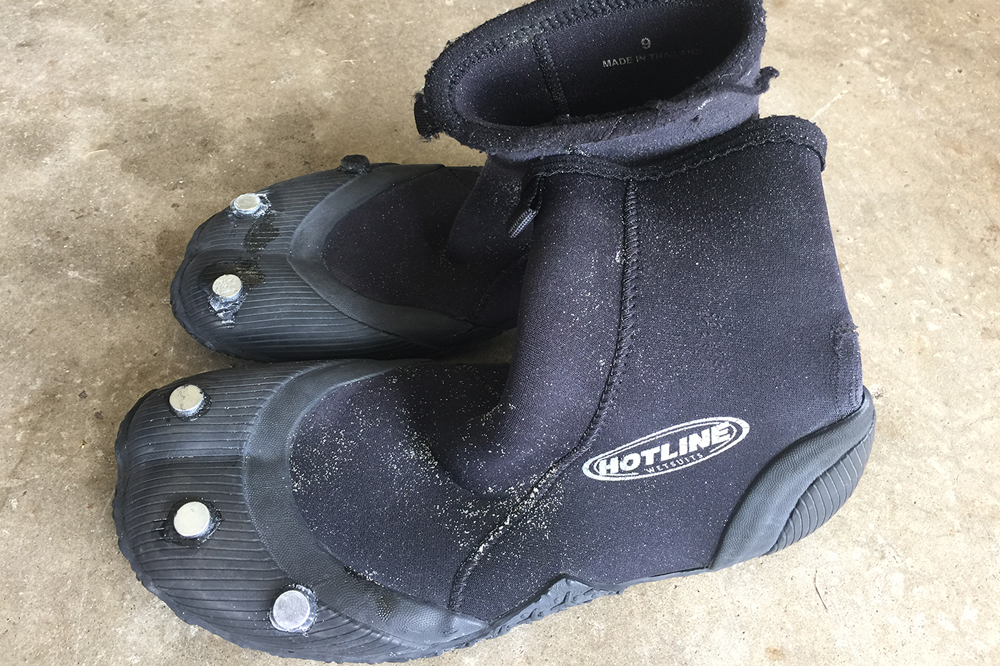 Here's the one that most surfers are going to bitch and whine about.
I'll admit I look like an ass-clown wearing them in the middle of summer, trunking it.
But I don't wear them to keep warm.  I wear them for added protection against stingrays.
If you haven't had the pleasure of being stung by a stingray, good for you.
I've been hit 4 times.  And yes, I was shuffling.
The third incident involved hospitalization for infection, and thousands of dollars in medical bills.  Stingray venom is some of the nastiest shit on the planet.
The surf industry simply does not make surf booties specifically for stingray protection.
This is despite the fact that a flexible fabric exists that has been scientifically proven to be 100% effective at protecting against strikes from stingray barbs.
Taking a cue from a recent episode on The Discovery Channel's Shark Week and the fact that stingrays have the same electroreceptors (called "ampullae of Lorenzini") that sharks use to locate food, I've also experimented with gluing rare earth magnets on my booties.  You can read about my efforts, but it's important to realize I don't know if it works or not.
I wear the old pair of Hotline booties you see above when I surf.  I don't like any of the newer surf booties currently on the market, because the rubber lining on them is way too thin to reduce any stingray barb attacks.  I recommend you find yourself a thick old pair. It won't protect you 100%, but it will lessen the severity of any barb by essentially giving you another layer of skin.