Address and contact details for 2 urgent care facilities in Encinitas, CA.
First of all – if you have an emergency, call 911.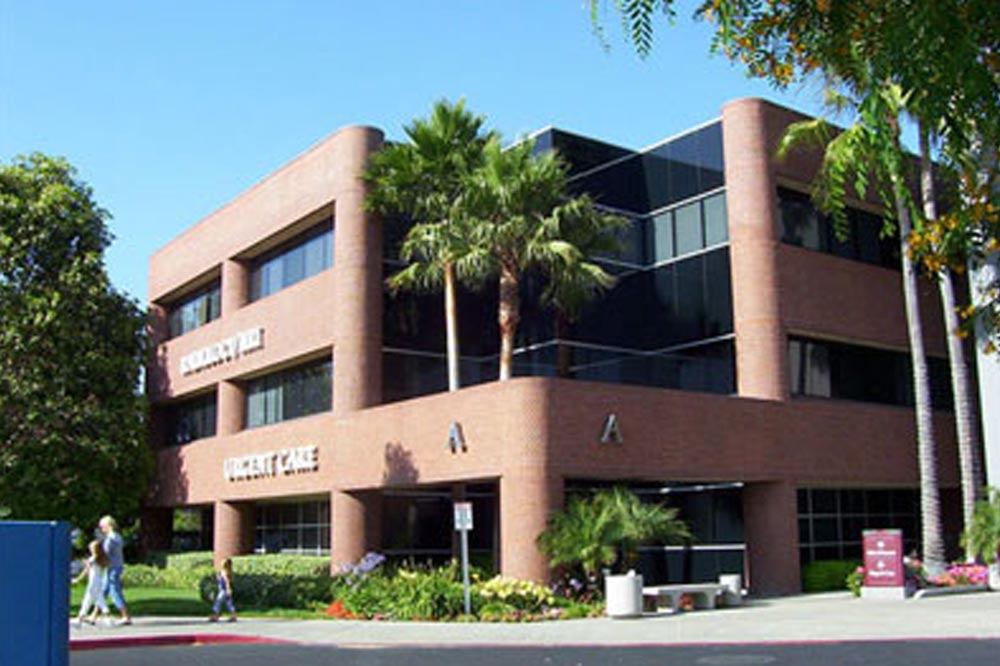 What's the deal with this place at 477 North El Camino Real? It's not the urgent care you're looking for.
Now, if you're looking for urgent care or emergency facilities in Encinitas, Scripps Hospital ER/Urgent Care is probably what you need:
Scripps Memorial Hospital, Encinitas
760-633-7685
354 Santa Fe Drive
Encinitas, CA 92024
Scripps Encinitas Web page • Google Map
I recommend Scripps because they are an actual ER – open 24/7.
History of this page:
Sometime in 2004, I spent 30 minutes trying to find a phone number for the urgent care facility in Encinitas… the one with the big URGENT CARE sign on it.
I looked online, I called 1800-SAN-DIEGO, and I even called hospitals – all with no luck. It was as if the building didn't even exist outside my own memory of it. So I had to drive over there and get the info myself.
It turns out the sign is somewhat misleading. This is not an urgent care or emergency room (in the sense that they are not open 24/7), it is a private practice.
North Coast Primary Care – (760) 943-9111
477 North El Camino Real, A100 – Encinitas, CA 92024
Hours – as of June 11, 2004: 9AM-5:30PM M-F. 9AM-1PM Saturday, Sundays, Holidays.
Update: Evidently this place is now another business. It seems to change names every couple of years. I have no idea what it is now.
North Coast Primary Care evidently chose not to market themselves on the search engines, but they did care to put a giant sign on their building that says URGENT CARE – just in case you happen to be driving by and all of a sudden you get pneumonia.
Rant imminent:
As the owner of a marketing business, I know that when a company chooses not to market their organization online, there are usually 4 reasons.
These business owners are usually:
Uninformed. They don't know about the benefits of marketing the business online.
Resistant. They are resistant to change, technology, or the hard facts.
Burned. They feel they have been taken advantage of by a marketing company in the past.
Financially-challenged. They think it's too expensive to do online marketing, yet have no problem paying for a multi-thousand dollar ad in media of the past (such as the Yellow Pages).
When it comes to urgent care and emergency facilities, the choice not to do any online marketing is blatantly irresponsible.
I built this page solely because I couldn't find the phone number, and wanted to save others the frustration. If I helped you, don't email me, just tell whoever you go to that you found their facility through my site.