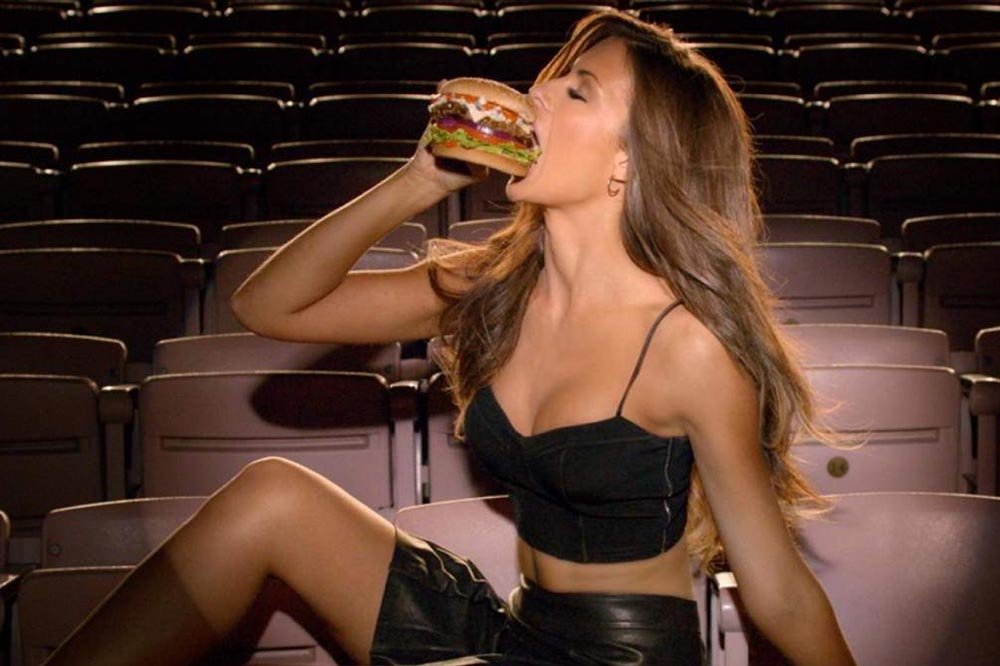 Carls Jr. They think they cute.
Just like Kit Kat, they're another example of annoyance-based marketing.
Their commercials feature C-list female celebrities and models eating hamburgers.
Other people can take them to task for the sexism.  I will complain about the fact these women sound like they are eating whole heads of lettuce.
But they don't stop there. They go the extra mile and have these people spill shit all over themselves at the same time.
I stopped eating like that when I was 3 years old. I have a lot more confidence in my eating ability.